Brazilian hair straightening near you
What words come to mind when you think of healthy hair? Well, surely it's frizz-free and shiny among others. To achieve such a look we often reach for various cosmetics and a hair straightener. This, over time, can not only be time consuming, but also strongly damaging to our hair. So what if there was an alternative that could save you time and help your hair look their very best? As a matter of fact, there is, it's called Brazilian hair straightening. This treatment's goal is to reduce curls, frizz, and to nicely straighten your locks. Moreover, now you can easily schedule an appointment for it right here, at Booksy!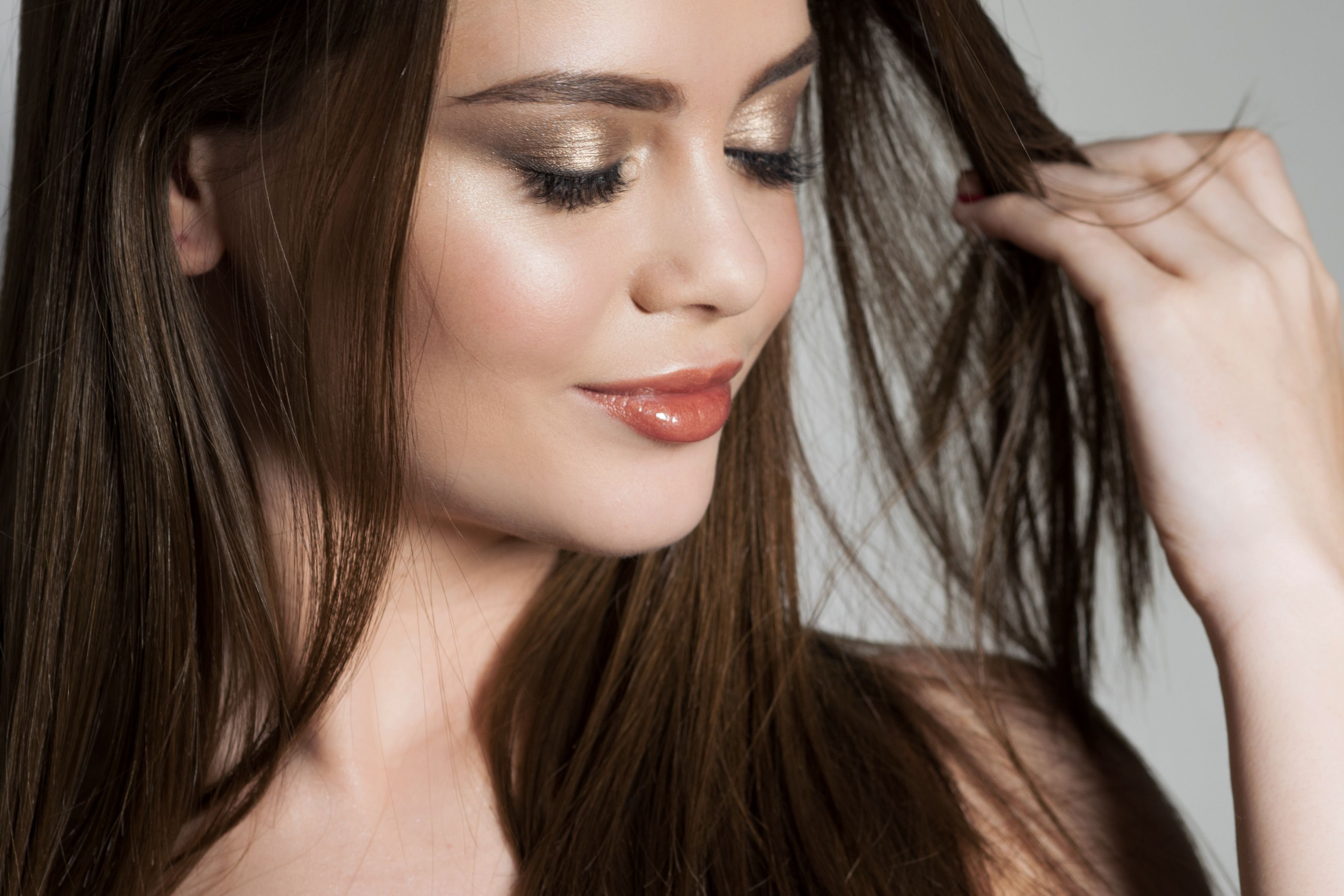 Brazilian hair straightening - around you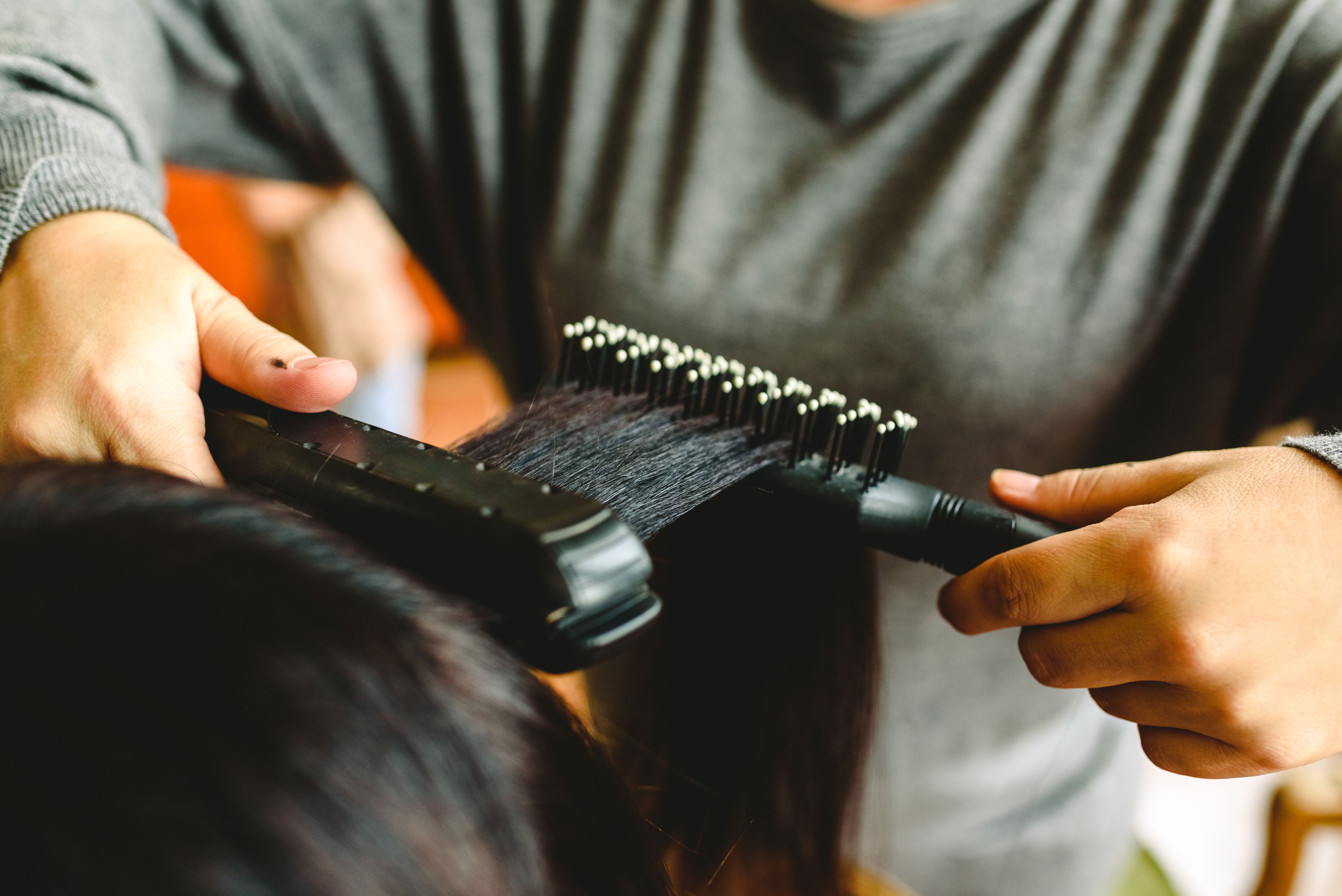 What is Brazilian hair straightening?
Also known as keratin straightening, this semi-permanent hair treatment closes the hair cuticles while sealing keratin proteins in your hair. This, in effect, provides your hair with a smooth and sleek finish. The great thing about this treatment is how long it lasts. Depending on your hair texture and speed of growth, Brazilian hair straightening can last between three to five months. And all this without causing damage to your hair.  What to expect from a Brazilian hair straightening treatment? Typically, a Brazilian hair straightening treatment will take somewhere between an hour to an hour and a half. During the appointment the hair specialist will first thoroughly wash your hair, to get rid of any product residue. Next, she will apply from root to tip the Brazilian blowout formula and blow dry the hair. Using a flat iron heated to 450 degrees the hairdresser will seal in the formula. The hair will after be washed again to rinse out any formula and conditioned with a mask. The final step will be blow drying the hair smooth.  How do you prepare for a Brazilian hair straightening treatment? Before the treatment there aren't really any specific instructions that you need to adhere to. What is important, however, is to learn about aftercare. After the treatment, your hair can't be washed or styled for the next 72 hours, this means even not gathering them into a ponytail or tucking them behind your ears. So be strategic when planning your Brazilian hair straightening since you'll need to be extra careful afterwards.  How do I make an appointment for a Brazilian hair straightening treatment? This is the moment when you'll want to begin your adventure with Booksy. See, Booksy allows you to easily schedule appointments for various beauty and health services, including a Brazilian hair straightening treatment, without the necessity of calling or texting. All you need to do is visit the Booksy website or open the Booksy app. By doing this you'll gain access to our service provider database and will be able to book appointments with only a few clicks.  How to find the best Brazilian hair straightening salon near you? See, Booksy not only enables you to schedule appointments from the comfort of your own home, it also helps you find service providers close to you and of great quality. Take advantage of the "Map View" feature to locate a hair salon in your vicinity. Later, browse through feedback about that salon left by previous customers. This way you can also make sure that you're choosing the best hair salon for you. How much does a Brazilian hair straightening treatment cost? As with most beauty services, there is no one set price. The final cost of Brazilian hair straightening will depend on the location of the hair salon, the length of your hair, and the experience of the hair dresser. However, you can expect the price to range somewhere between $200 and $500. Of course when you use Booksy, you'll always see the price tag of the service you'll be booking