Chiropractic near you
Suffering from symptoms like chronic pain in the joints and muscles, having a limited range of motion, or even dealing with frequent and painful headaches? Though these types of indicators can cause a lot of discomfort, they can usually be alleviated with the help of a chiropractor, otherwise known as a chiropractic doctor. Chiropractic care focuses on treating the neuromusculoskeletal system including the muscles, bones, nerves, ligaments, and tendons, expediting the body's ability to heal through procedures like chiropractic massage or chiropractic adjustment treatments. In need of a provider for chiropractic near me? Browse through your options on Booksy to locate and book a specialist!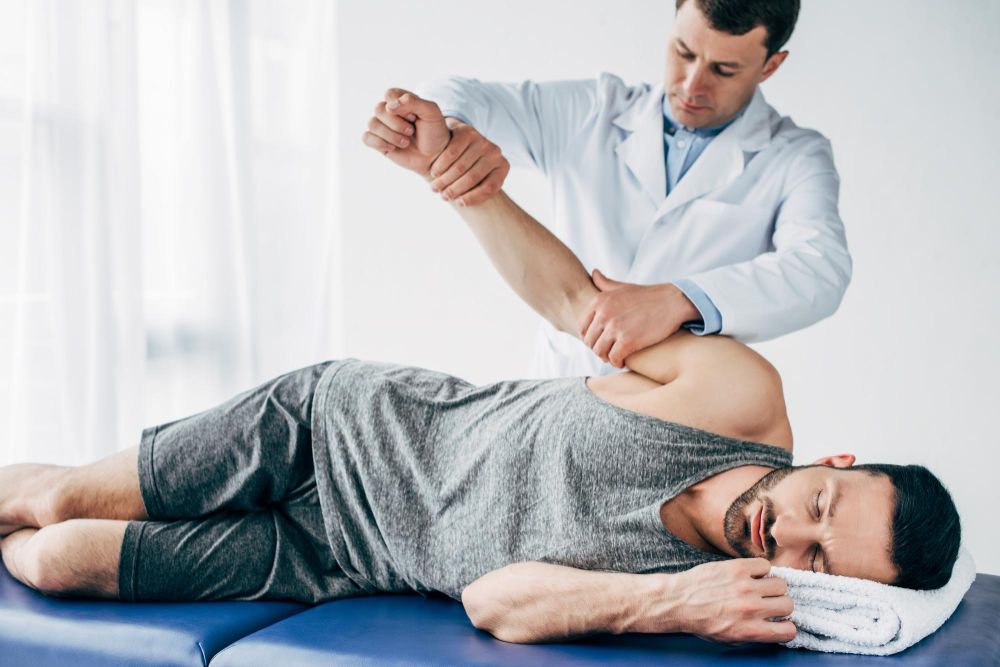 What is chiropractic?
 Chiropractic is a field of alternative healthcare that is based on the diagnosis and treatment of issues centered around the body's neuromusculoskeletal system. Chiropractors use their hands or special instruments to manipulate the joints in order to correct the body's alignment. But is chiropractic safe? Yes! When performed by a licensed specialist, chiropractic adjustment can be a safe and non-invasive treatment option for many people. What to expect from chiropractic treatments? Chiropractic adjustment treatments are typically pain-free! During an adjustment session, your practitioner will manipulate your body to adjust it, and though you may hear and feel noises like popping or cracking, you shouldn't feel any sort of intense pain. Your chiropractor can work with you to come up with a personalized treatment based on your needs, and there are even options like advanced chiropractic and baby chiropractic procedures. How to find the best chiropractor near you? Need fast relief with the help of a chiropractor? The last thing you'll want to do is spend hours searching for "chiropractic adjustments near me". Instead, you can find the best chiropractors around and quickly schedule an appointment with one by using Booksy. Start out by inputting your personal search info into our search engine bar, then read through the client reviews or use the "Sort by" search filter to locate the best listings. How do I make an appointment for chiropractic treatment? Whether you're using the Booksy mobile application or Booksy on the web via your laptop or desktop computer, you can book an appointment with a chiropractor from online. If you haven't started a search on Booksy yet, you'll want to do so in order for our platform to reveal to you your local options for chiropractic treatments. Then, after deciding on a specific provider and service, just press the "Book" button to book that treatment! How much does a chiropractic treatment cost? It all depends on where you go, who your provider is, and the exact type of chiropractic treatment needed, but you can expect most sessions with your chiropractor to cost somewhere between $30 and $200. The good news is, the total price can come out to a lower number, as many chiropractors accept insurance plans. Check out the prices associated with chiropractic care near you with the help of Booksy! How do you prepare for chiropractic treatment? Does chiropractic help? Yes, chiropractic adjustments can help with many different issues, so if you're ready to schedule an appointment, we'll give you a few tips on how to best prepare. The most important thing to do is to do your research and choose a reputable practitioner to work with, which will ensure both safety and effectiveness. Once you've settled on a great chiropractor, it's a good idea to arrive to your appointment early and to dress comfortably in loose-fitting or athletic clothing. Last but not least, don't forget to relax and look forward to the healing benefits!