Electric muscle stimulation
Physical therapy overall can greatly help reduce and treat symptoms of abnormal physical function whether it's related to an injury, illness, or disability through the use of physical exercise and hands-on care. In many cases, physical therapy goes beyond a prescribed set of exercises and some therapeutic treatments may involve the use of an electric muscle stimulator. Therapy treatments using an electric muscle stimulator for recovery can drastically speed up the healing process and accelerate relief for painful or uncomfortable symptoms. Need to find a provider nearby? Check out Booksy for personalized, local options!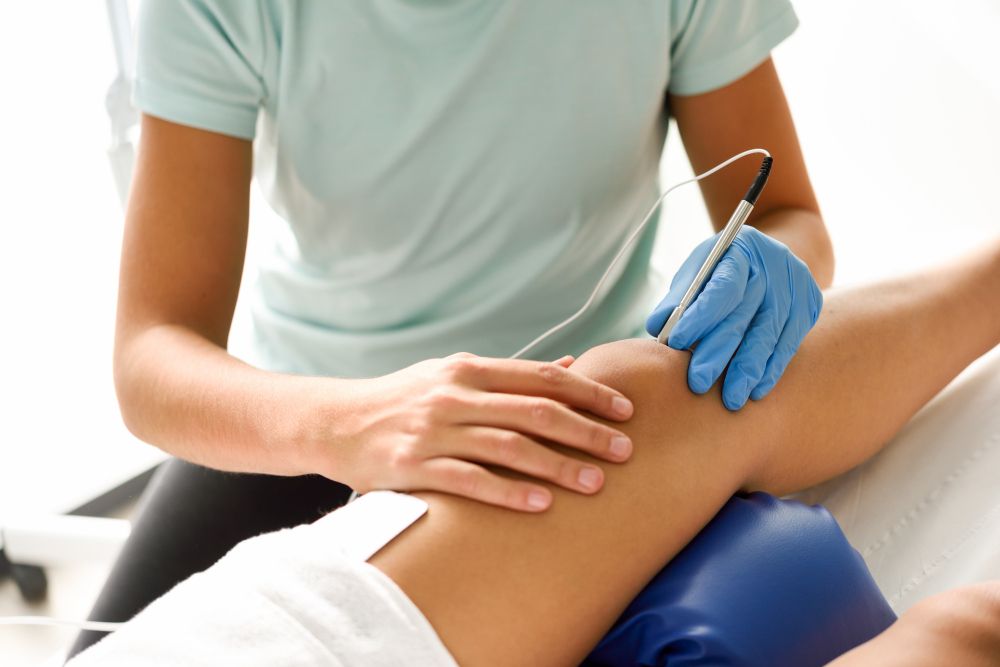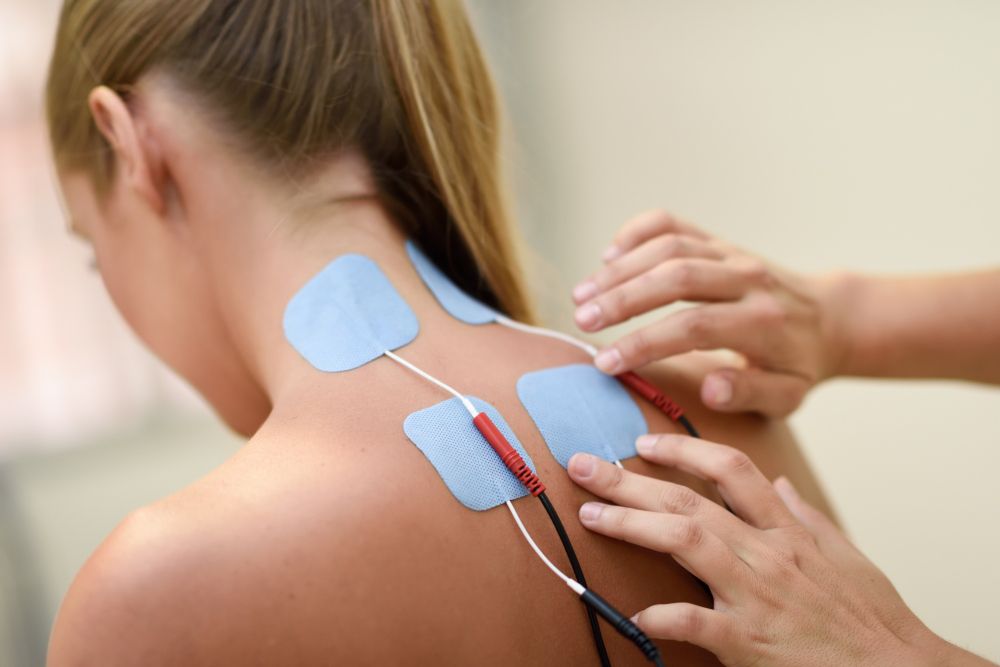 What is electric muscle stimulation?
 Electric muscle stimulation is a therapy type that uses mild electrical pulses to target the muscles or nerves within the body. The electric muscle stimulator sends an electrical current to a specific part of the body, causing the targeted muscles to contract. Through repeated muscle contractions, blood flow to the area improves, which helps repair injuries. Some people also use an electric muscle stimulator for pain, which helps block pain receptors and provides relief. What to expect from an electric muscle stimulation treatment? During electric muscle stimulation, your provider will place electrodes along the areas of the body that will undergo the e-stim treatment. An electrical current will begin to flow through the electrodes on a low setting, which will gradually increase throughout treatment—it's typical to feel a tingling sensation and even muscle twitches or contractions. The entire treatment is relatively quick, lasting only between 5 and 15 minutes on average. How to find the best electric muscle stimulation treatment near you? Searching for a great provider that offers treatments featuring the electric muscle stimulator near me? You'll be able to locate many different options, in one place by using Booksy. In the search bar at the top of the page, enter your search criteria. Then, after you've gotten your results, browse through and compare your contenders using the reviews or instantly find the top listings by using the "Sort by" filter. How do I make an appointment for an electric muscle stimulation treatment? With only a few clicks, you can easily schedule an appointment for electric muscle stimulation on Booksy! The key to finding providers that offer this service near you is to use the search bar to discover your options. Input what you're looking for, where you are currently located, and an appointment timeframe that works best for you, and then view your listings! After you've decided on a treatment to book, click the "Book" button located next to it. How much does electric muscle stimulation cost? On average, an electric muscle stimulation treatment usually ranges between $30 and $100 per session—but the exact price will depend on what type of e-stim system your provider is using, what injury or condition is being treated, and where you go for your treatment. For repeated treatment sessions, you can expect the overall cost to expand, however, e-stim treatment is covered by certain health insurance plans, which will typically lower the final price. How do you prepare for electric muscle stimulation? Electric muscle stimulation is a relatively straightforward procedure that doesn't require extensive preparation from the patient unless specifically requested by the provider. E-stim therapy is non-invasive and non-painful, and it's common to feel sensations like tingling or pulling. Electric muscle stimulator side effects are minimal and can include minor redness or irritation, but these are typically known to subside within 24 to 48 hours after treatment with the application of a topical moisturizer.