Fertility acupuncture near you
Acupuncture is an ancient method of holistic treatment that is thought to have originated around 100 BC in China. This age-old practice involves inserting fine needles into various trigger points along the body to relieve symptoms of disease or to rebalance the body's vital energy. Though acupuncture is a common treatment type for pain, there are many other reasons to do it including getting acupuncture for fertility. Some evidence suggests there may be a link to acupuncture and fertility, as acupuncture can help treat certain conditions that affect fertility. If you need to find an acupuncture fertility specialist nearby, view your options on Booksy!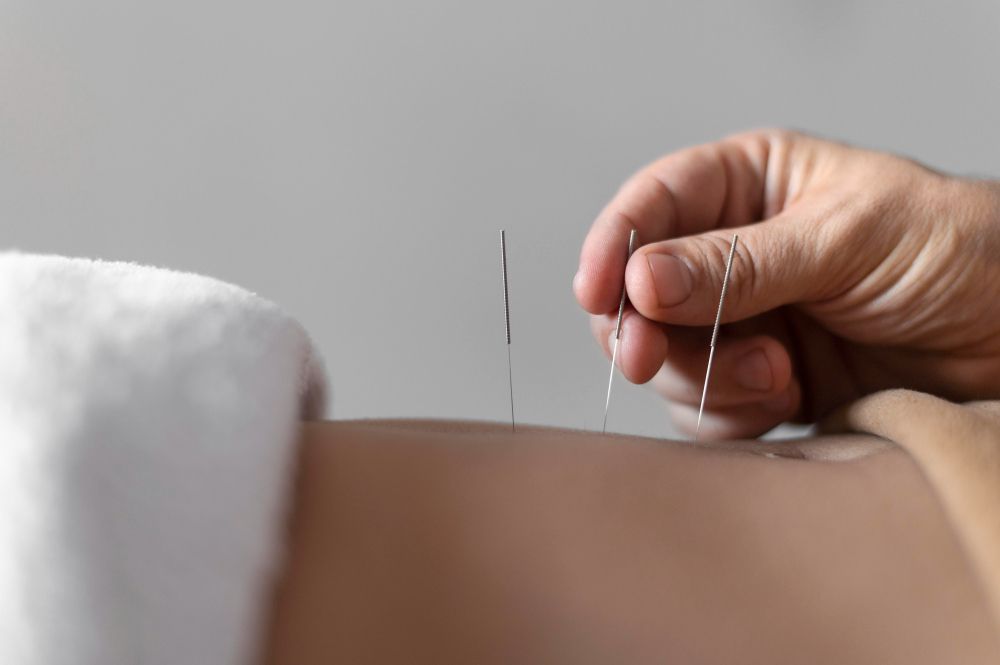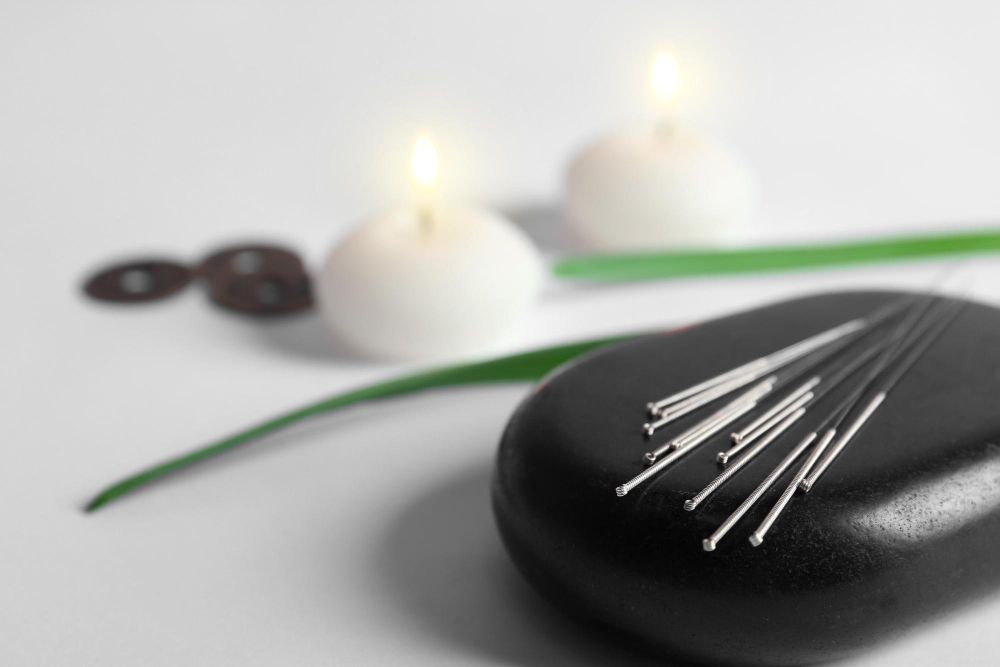 What is fertility acupuncture?
Fertility acupuncture is an acupuncture-based treatment that is designed to restore fertility and help balance the reproductive system. Treatments for fertility done via acupuncture are available for both men and women and are a recommended course of action for many fertility-related conditions including fibroids, polycystic ovary syndrome, endometriosis, as well as low sperm quality and production. What to expect from fertility acupuncture? At your first fertility acupuncture appointment, you can expect your provider to ask you questions about your medical history, lifestyle, and fertility concerns and they may also do a partial physical exam to help gather more information and better assess the situation. Then, they'll begin your treatment session by performing acupuncture for fertility points by inserting needles into the necessary areas of the body. How to find the best provider for a fertility acupuncture treatment? You can find some of the best providers in your area that specialize in acupuncture fertility treatments—without even searching "fertility acupuncture near me"! Instead of using massive search engine sites, you can simply use Booksy's search engine to find a provider. Once you've started a search, you can find the top listings by letting the customer reviews guide you, or by using the convenient "Sort by" filter. How do I make an appointment for fertility acupuncture? On Booksy, you'll be able to locate a range of acupuncture fertility specialists in your city! To find them, use the search engine bar to complete the fields with information like the name of the treatment you're looking for, the city in which you're located, and the appointment time that you'd like to book for. After that, you can simply click the "Book" button to schedule the treatment of your choice. How much does a fertility acupuncture treatment cost? There are several different factors that go into the price of an acupuncture fertility treatment. Though it will likely depend on where you go and who your specialist is, the cost can also depend on the exact treatment plan needed. Typically, a single fertility acupuncture session will be priced between $75 and $150, and for most people, a series of multiple sessions is required to produce the desired outcomes. How do you prepare for fertility acupuncture? Preparing for a fertility acupuncture treatment won't really differ from preparing for a standard acupuncture session. Before coming in for your treatment, you'll want to avoid strenuous activity and exercise beforehand, have a light meal a few hours before you arrive, and wear loose, comfortable clothing to your appointment. If it's your first acupuncture session, most specialists recommend arriving a few minutes before to fill out intake paperwork and give you the opportunity to settle in before your session begins