Provocative Hair Couture
50 Roxy Sq, 01-113 next to Roxy mercury hotel, 428769, Singapore
Provocative Hair Couture
50 Roxy Sq, 01-113 next to Roxy mercury hotel, 428769, Singapore
---
Popular Services

Jonal chong Colour for men

---

J chong (MD)

Jonal chong Colour for men

---

Jonal Chong unlimited services for one year

unlimted services one years top product

---

Style - Director

STY DIRECTOR SHAMPOO B/DRY

STY DIRECTOR SHAMPOO B/DRY

STY-DIRCTOR KIN COL

STY-DIRCTOR KIN PURE ESSENTIAL OILS NO ODOUR AMMONIA FREE COL (M)

STY DIRECTOR KIN PURE ESSENTIAL OILS FOR HAIR(S)

STY DIRECTOR KINESSENCES PURE ESSENTIAL OILS FOR HAIR(S)

STY DIRECTOR/ORGANIC CAVIAR ARGAIN OIL H/SPA

STY DIRECTOR/ORGANIC CAVIAR ARGAIN OIL H/SPA (M)

STY DIRECTOR PER COLOUR

STY DIRECTOR PER COLOUR (M)

STR DIRECTOR / HIGHLIGHT

STR DIRECTOR / HIGHLIGHT (M)

Sty Director Colour for men

Sty Director roots colour

STR DIRECTOR / HIGHLIGHT man

STR DIRECTOR / HIGHLIGHT (S)

STY DIRECTOR GORGEOUS LUXURIOUS CRAZY COL

STY DIRECTOR GORGEOUS LUXURIOUS CRAZY COL

STY DIRECTOR REBONDING

STY DIRECTOR REBONDING (M)

STY DIRECTOR/ KERATIN

STY DIRECTOR/ KERATIN (VL)

---

VIP MEMBER--STY DIRECTOR

STY DIRECTOR -ONE YEAR UNLIMITED for six months

STY DIRECTOR -ONE YEAR UNLIMITED

---

Provocative promotion - Sty director

Keratin Hair Treatment + Hair Cut

Colour & Haircut (MAN)

Color & Haircut Chin Length (Worth $159)

Hair Cut + Colour + Hair Treatment

Hair Cut + Colour Highlight + Hair Treatment

Hair Rebond/Perm+Haircut +Hair & Scalp Treatment

Hair Cut+Highlight+Hair & Scalp Treatment

---
Reviews
Reviews are no joke! Booksy values authentic reviews and only verifies them if we know the reviewer has visited this business.
very professional stylist! has been cutting with him for almost a year...
friendly hair stylist! He use good quality products and he has good skill. i love the hair color JC arrange for me!...
thanks JC for the great service and always satisfied with colours...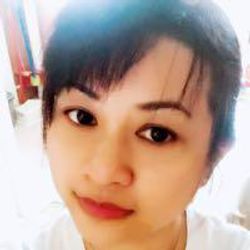 No need to wait for too long now as there are additional 2 new staff around....
Provocative Hair Couture
Three staff not two ley.
Good quality products are used, making my hair look and feel energised....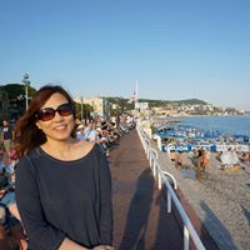 Great!...
Had a Korean spa perm today & turn out better then expected! Unmatched excellent personal service by the Director Jonal Chong! Will not hesitate to recommend to my friends & relatives....
Nice hair cut done by Jonal....
Good service, and professional cutting skill. Very attentive to customer. Will definitely go back for his services again....
Perpectual zero customer service, extremely rude hairstylist ...tho' appointment has been made and confirmed well in advance, customer was made to wait for hairsylist to arrive and shop to open...with no apology made......
Provocative Hair Couture
So sorry that you are not happy with it Your apm is make on 12.30pm But u come at 15mins early. I stay very far and I at shop 12.33pm. Only three mins late why you not happy. By the way. That is not one time you not complaining Last u want to know free parking and my staff tell you where got free parking in singapore. That you are not happy since and think we are rude. Singapore where got free parking and how we know. Because we don't have car. My dear. Then you start you nonsense again. Saying why we can't give you the services on where is free parking in singapore. Hallo we are here do your hair and we don't give that kind over service to your. Then you not happy. My dear client What you want from us. We do hair for you that all. The other is not our problem and we not here listening to your nonsense and neting. Don't you think you are too must and how you can come out that we are being rude. Hope you understand every one is very hard living in singapore and work very hard in singapore. So you must have heart for other who work for you. What is the problem only three mins late. What is the problem who tell u where got free parking in singapore. I don't see any big problem by late only three mins and also say that. This show how you are. Just want to let you know we are working for you and u don't have to treat us like this. Tks
Boss never fail....good job...Tks!...
I am very satsfied with my new hair cut done by Boss today. And both my hair fall therapy and deep kin treatment moisture. Lam have done a good job on my treatment. The service and professional advise by jonal chong was excellent. Keep it up. 👍...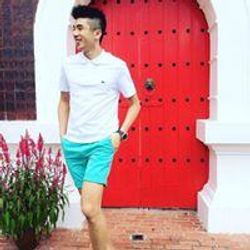 Finally found the hairdresser that can achieve the colour ive been longing for. I've been complimented numerously on my gorgeous colour and cut perfected by Jonal at Provocative. It can take a long time to bond and get your hairdresser to understand ...
The cut by even is nice...