Lymphatic Massage near you
Do you suffer from fibromyalgia or lymphedema? If so, then getting regular lymphatic massages is a beautiful idea. A lymphatic massage will help your lymph fluids start moving and draining again. The fluid in your lymphatic system is responsible for removing waste and toxins from your body. Conditions such as fibromyalgia can cause this fluid to build up in your body. That's not good, as this fluid contains waste and toxins that can be harmful. You can use Booksy to find all the massage parlors that offer lymphatic massage in your area. In seconds you compare each parlor's prices, reviews, and services that they offer. You can also book an appointment online!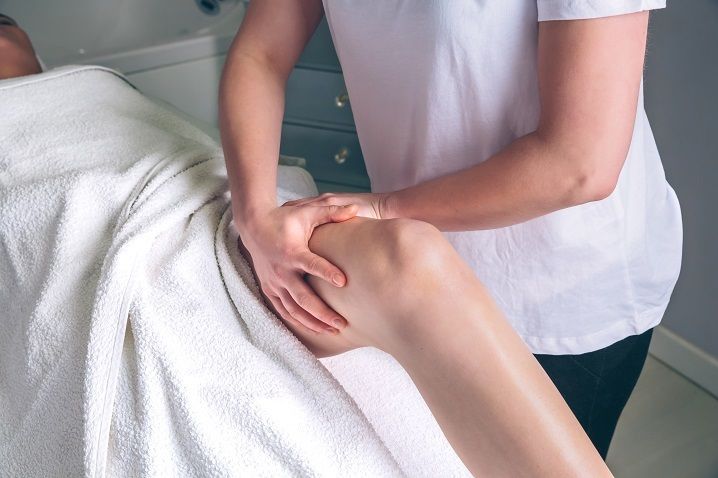 Lymphatic massage - customer reviews

What Is a Lymphatic Massage?
A lymphatic massage is a very gentle massage. A trained masseuse will massage the critical points of your body where lymph fluid tends to build up. That will cause your lymph fluids to move and finally drain like normal. A lymphatic massage is highly beneficial to those with lymph fluid disorders. If you don't have a problem with your lymph fluids, then you don't need to bother with a lymphatic massage. What to Expect During Lymphatic Massages It's a very gentle massage that will only affect your skin. Your masseuse will not focus on your muscles at all during this type of massage, as it's not the goal. The purpose of a lymphatic massage is to promote the movement and drainage of your lymph fluids. It's essential to stay relaxed during your massage. That will help your masseuse to keep their focus and pressure level. You will remain comfortable and relaxed during your entire massage. There is no discomfort involved at all! How to Get the Best Lymphatic Massage? If you want to get a fantastic lymphatic massage in your area, you need to use Booksy. Our app makes it effortless to find talented lymphatic masseuses in your town. In fact, we list the highest-rated massage parlors at the top of the results page. That way, it's easy for you to identify the massage parlors with the best reputations. You can also view individual reviews to get more information about each massage parlor. How Long Does It Take For a Lymphatic Massage to Work? It will take a little while for your swelling to reduce. Allow several days to feel the full effects of the massage to set in. Your swelling should start to go down, and it definitely should not worsen. If you have fibromyalgia, you'll feel less pain and stiffness after the massage. To further increase its effectiveness, drink plenty of water in the days after the massage. You should also stay active, eat fruits and vegetables, and limit your intake of processed foods. What's the Best Way to Book an Appointment For a Lymphatic Massage? Do you want to book an appointment without ever having to pick up the phone? Then Booksy is the tool that you want to use. With our help, you can schedule an appointment for a lymphatic massage in just a few clicks. You can view each location's available appointment times to find one that works for you. At Booksy, we even let you request specific service providers during your appointment. If you know a talented masseuse by name, ask for them during your visit! How Much Does a Lymphatic Massage Cost? Costs are going to vary from parlor to parlor. Factors that determine the price include the expertise of the masseuse and the duration of the massage. Booksy is a unique tool that you can use to find the most affordable rates in town. Remember, affordability isn't everything. Make sure that you settle for a location that has excellent prices AND fantastic reviews. That's how you'll get the best service! Average fees for lymphatic massages range from $90 - $150 and above. Articles What is a shiatsu massage Health benefits of back massage 4 relaxing massages The benefits of acupressure What Is Reiki Healing?