Ayurvedic massage near you
If you've had a long week and you're tired and stressed out, a nice, calming massage may be the best way to unwind. However, not all of us are fans of being nearly tortured physically on the massage table. Classic massages can be to some extent painful and not as relaxing as we'd like them to be. However, there is an interesting alternative–the Ayurvedic massage. Less intense and focused more on your skin and overall well-being, this type of massage can calm your body without discomfort. If this seems like something you'd like to try out, simply head to Booksy and schedule your Ayurvedic massage appointment right now!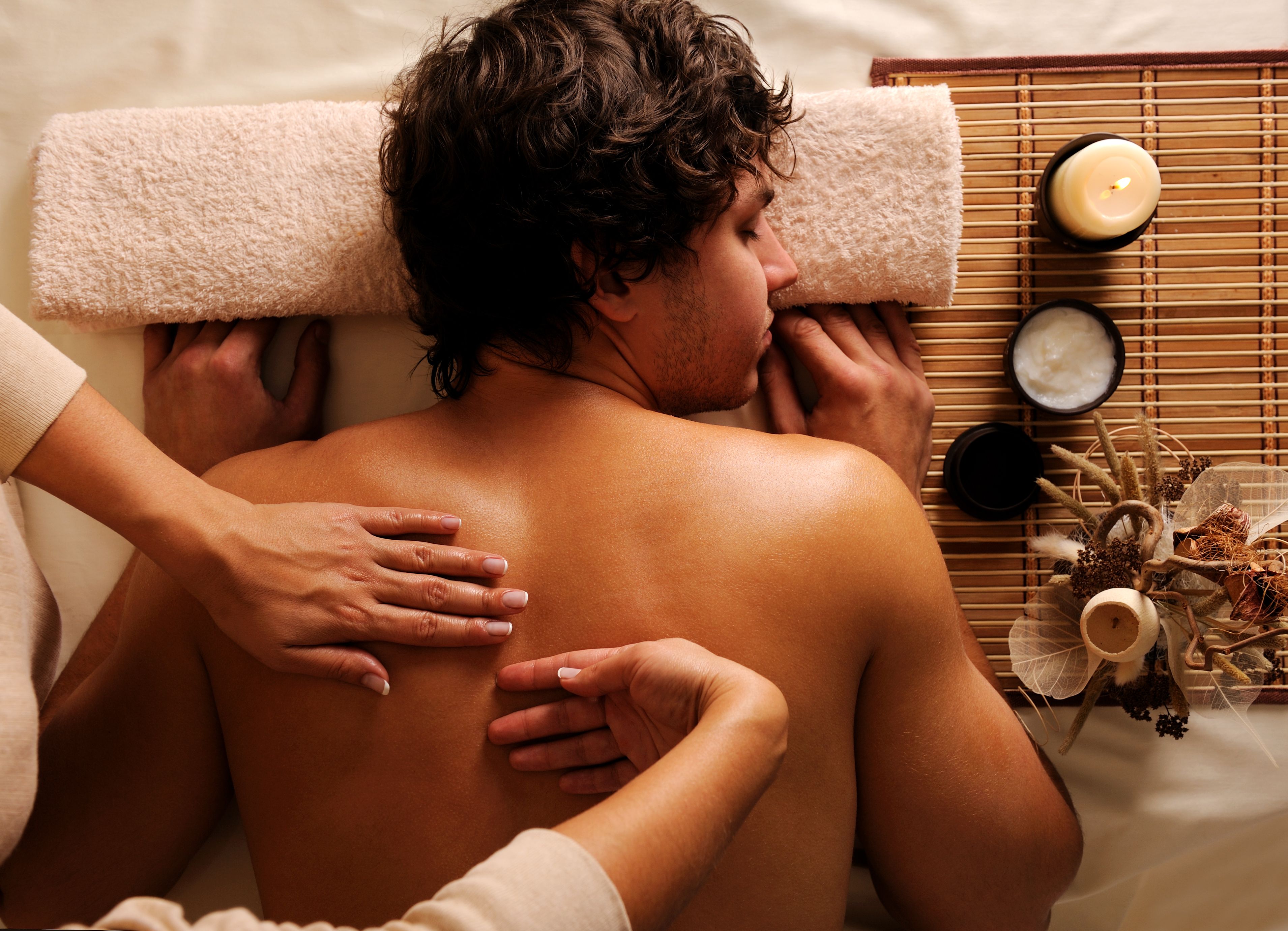 Ayurvedic Massage - customer reviews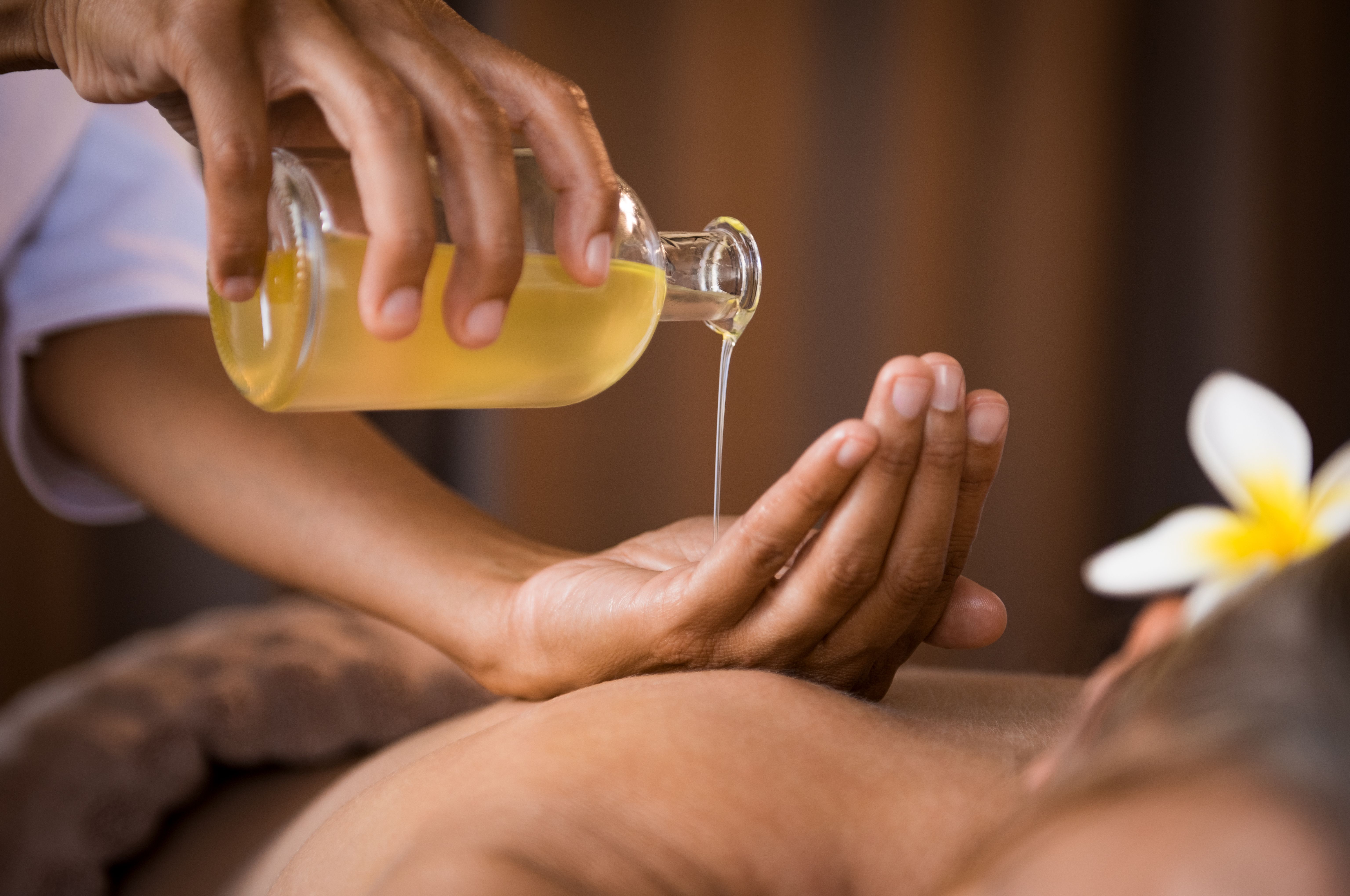 What is an Ayurvedic massage?
Different from a classic massage, like a Swedish or deep tissue massage, an Ayurvedic massage focuses on relaxation and stress relief while providing nourishment to your skin and body. It's main purpose isn't just treating the underlying muscles, it's more about providing balance to both your body and mind. Although it has certain main principles, it is also always tailored specifically to each client.  What to expect from an Ayurvedic massage? First of all, don't expect a regular massage. Come in with the notion that you're going to spend the next hour deeply relaxing and letting go of stress, not being deeply kneaded. During the massage, the therapist will use, in abundance, warm essential oils, chosen specifically for you based on your dominant dosha, your mind-body principle. They will then gently stroke and massage your body, using less pressure than during a classic massage.  How do you prepare for an Ayurvedic massage? As an Ayurvedic massage comes from the Indian principles of Ayurveda, you should prepare yourself for a bit of a different experience. First of all, focus on having an open mind. As Ayurveda is a system of holistic healing, this type of massage is about more than just having your body kneaded and poked. Apart from coming in open to a new situation, there's nothing really more you need to worry about beforehand.  How do I make an appointment for an Ayurvedic massage? You may not necessarily be sure where you can find Ayurvedic massage therapists in your area. So this is where Booksy can come in handy. Not only will it help you locate them, it also allows you to schedule an appointment, in a matter of seconds. Simply head over to the Booksy website or open the Booksy app. There you will gain access to our database and will be able to book an appointment online for an Ayurvedic massage.  How to find the best Ayurvedic massage therapist near you? See, Booksy not only lets you book appointments without the necessity of calling or texting. Thanks to a few cool features it also allows you to easily find health and beauty providers in your vicinity. Forget about going all the way across town! Additionally, to make sure you're going to get the best service available, take advantage of the feedback feature. Browse through salon comments and ratings left by previous clients! How much does an Ayurvedic massage cost? As you're probably aware, there is no one set price for health and beauty services, the same case is with an Ayurvedic massage. Depending on the location of the salon, the experience of the therapist or the products used, the cost may vary. Typically, however, you can expect to pay something between $40 and $70 for a session. Of course, when you schedule your appointment through Booksy, you'll see the price tag, so no surprises there!   Articles What is a shiatsu massage Health benefits of back massage 4 relaxing massages The benefits of acupressure What Is Reiki Healing?